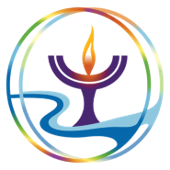 Red River Unitarian Universalists
Dear Members & Friends of our church,
There are many tasks the Minister Search Team must complete before we can officially submit our application with the UUA to commence our search for a minister.  One task we must carry out is to interview the congregation about hiring a minister.  It is imperative that we get an understanding of the type of person we should be looking for.  We've created a list of questions we would you have a series to discussions around.
We will be holding four separate meetings at church and are inviting members and friends to attend one of the meetings.
The meeting dates are:
Thursday, August 4 at 6:30 pm
Sunday, August 7 at 1:00 pm
Tuesday, August 9 at 6:30 pm
Sunday, August 14 at 1:00 pm
We urge you to plan on attending one of the meetings and to get you starting to think about the qualities you want in a minister, we come up with several questions that we'll discuss during each meeting.
If none of the four-dates fit your schedule, please reply to this email and we will work with you in setting up either an individual interview or a small group meeting.
Here are the questions:
What personality characteristics would your perfect minister have?
Please list in order of importance
What would you like the minister's role to be?
What do you think should be their main focus?

Creating Worship
Social justice
Pastoral care
Community Involvement
Counseling
Spiritual growth
Leading Adult Programs
Other

What kinds of worship experiences do you find most meaningful?

Inspirational
Thought Provoking
Spiritual
Social Justice
Experiential
Diverse
Other

How do you like 'good preaching' and 'worship' defined?
What do you see as our congregations' mission?
What questions would you like to ask a minister before they are hired?
What types of social justice issues would you like to propose?
In what ways would be support a minister?

Attend the Sunday Morning Assembly as I do now
Work with them on projects of common interest
Meet with them outside the church for social gatherings (coffee, lunch, dinner)
Invite them or participate in social gatherings
Would you consider making a 2 or 3 year pledge commitment in support of a minister's compensation, separate from your annual pledge to support the church budget?
Other
The Minister Search Team needs to write multiple grants.  We are looking for anyone who may have experience in grant writing or is interested in assist us in grant writing.
Thanks for reading our invitation.  We look forward to the upcoming series of conversations in order to get a better idea of what each of you hope for in a minister.
In common struggle,
Marilyn Alexander, David Dyer, Jim Holmes, Marla Loturco, and Jana Norris
The Minister Search Team
ministersearch@redriveruu.org