We worship Sundays at 11:15 in the chapel at church and live stream
on Zoom (Meeting ID is 989 0789 7878).   Come join us.
Learn more about us by filling out our visitor card.
This Sunday

"Ghosts of Christmas Past."
Download the morning program here, later in the week.
Of her discourse, Elena comments:
Are you overwhelmed by tinsel, lights, gift obligations and Jingle Bells on endless repeat? Join us on December 10th to search for the deeper meaning of the season and sources … read more.
Welcome, to This Season of Return
This Day in UU History
Provided by Harvard Square Library Feed
This Day in Unitarian Universalist History December 3

1828 – Gilbert Stuart was born in North Kingston, Rhode Island. A famous Unitarian American portraitist, he studied portraiture in London and Edinburgh and became one of the most famous American artists, painting portraits of George Washington, Thomas Jefferson, James Madison, and John Adams.The post December 3 first appeared on Harvard Square Library.Read more at: www.HarvardSquareLibrary.org - the digital library of Unitarian Universalism.
Church Calendar
-----------------
-----------------
-----------------
-----------------
-----------------
-----------------
We Are Looking For A Minister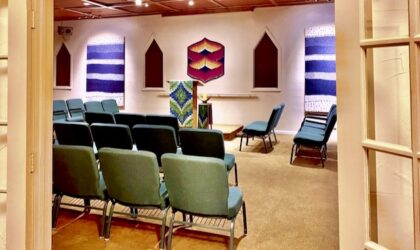 We have officially begun the process to find a two year contract minister. This is a big step for us and a huge financial commitment. We will be funding the minister compensation package through grants, restricted donations, pledge income, savings, and budget adjustments. To find out more about our efforts and current progress, click
here
. To contribute to our Minister Compensation fund, click
here
Ten Years of Black Lives Matter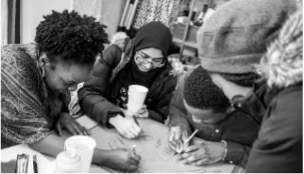 July 13, 2023, marked the ten-year anniversary of the Black Lives Matter movement which was born as the response from the killing Trayvon Martin,
Read the UU World article
here
We Cannot Normalize Authoritarianism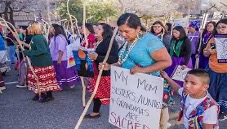 The Indian Child Welfare Act preserves Indigenous culture and sovereignty by protecting Native children from being removed during custody proceedings and placed with non-Native families.
Read the details
here
.