For now we are a Virtual Congregation. Fill out our visitor card if you would like more information.
Join Us Sunday @ 11:15 on YouTube and Facebook.
This Sunday

Jared's unique Human Design and Geometry has led him on a spiritual quest to discover, embrace, and embody the universal underlying principles- the mystery behind the nature of a human life experience.  He is excited to share with us –  from at least … read more.
Highlighted Events
The 2021-2022 Stewardship Campaign:

04/08/21 - 04/25/21,All Day

Our Stewardship Campaign has begun.  The campaign raises the bulk of the church budget.   We don't hound people, rather we develop a tagline, write an appeal and people respond generously.  Here's the campaign appeal letter.

Watch one person's thoughts about our tagline return again to the land of your soul  and why they plan on making a financial commitment.

Here's how we spend the money

Please offer your support by filling our a pledge card.
Did You Know?
This Day in Unitarian Universalist History April 14

1640 – A convocation opened in England with the aim of checking Socinianism. Resolutions were passed but no action ensued, perhaps because England was at the beginning of the civil war that overthrew King Charles II.The post April 14 first appeared on Harvard Square Library.Read more at: www.HarvardSquareLibrary.org - the digital…

Read more »

Source:

Harvard Square Library

|

Published:

April 14, 2021 - 4:26 am
We are Unitarian Universalists.
We are people from all walks of life who share a common understanding that we do not all have to think alike. The questions sometimes are more important than the answers, from religious beliefs to political persuasions, whom we love, to what we eat, it all is equally respected. We also are the only religiously liberal community anywhere in Texoma and draw from a dozen or more small towns in Southern Oklahoma and Northern Texas.
Video Copyright 
Unitarian Universalist Association
About Us
What We Are Doing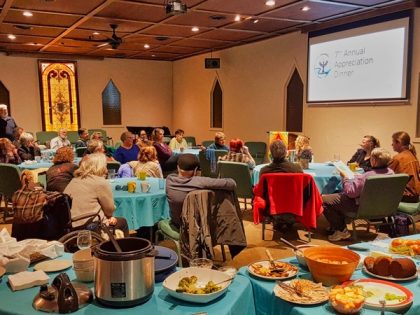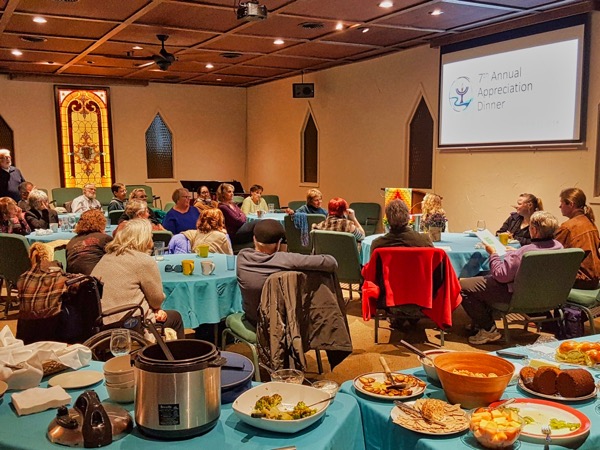 Living our lives with integrity, respectful of all people and committed to always exploring our individual paths of knowledge, service and spiritual growth is what we are doing. It happens in surprising ways – a sermon, a discussion, a potluck, an outreach project or a protest and sitting in stillness with a chapel full of kindred spirits. It can be hard to fathom how beautifully embracing a pluralistic view of life can bring such joy.
Connect With Us
Get Involved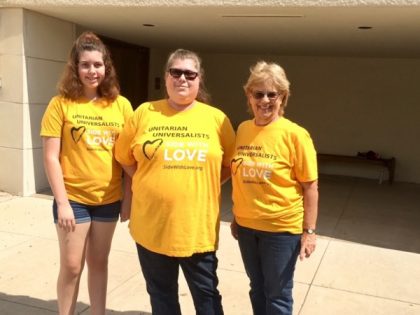 Once you visit, you may wish to become a bit more involved. It is a wonderful way to get to know people and to learn more about how a lay-led congregation manages itself.
Even though our doors are currently closed we are quite active. We run many of our gatherings using Zoom (see the Events section above to see what's coming up). We are also streaming our Sunday services to YouTube and Facebook. See the links above.
Get Involved