We're coming home! Red River UU reopens its doors July 4th, 2021. Come join us.
If you would like more information about Red River UU fill out our visitor card.
Join Us Sunday @ 11:15 on YouTube and Facebook.
This Sunday

"A Long History of Heretics"
Part II

The Rev. Art Severance, speaking

Mark Twain said, "Faith is believing what you know ain't so," and we know from that that he was thinking like Unitarians and Universalists had always thought, except we would then question … read more.
Highlighted Events
JUNE 2021 Newsletter

06/01/21 - 06/30/21,All Day

Here's a quick way to read the June issue of Red River Ramblings:

Print too tiny?  Download the issue
Did You Know?

We are Unitarian Universalists.
We are people from all walks of life who share a common understanding that we do not all have to think alike. The questions sometimes are more important than the answers, from religious beliefs to political persuasions, whom we love, to what we eat, it all is equally respected. We also are the only religiously liberal community anywhere in Texoma and draw from a dozen or more small towns in Southern Oklahoma and Northern Texas.
Video Copyright 
Unitarian Universalist Association
About Us
What We Are Doing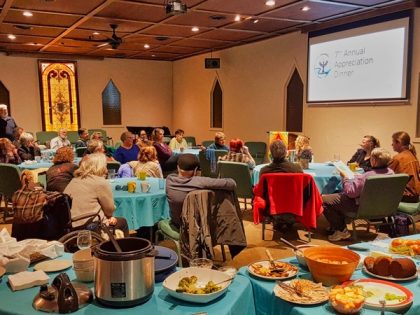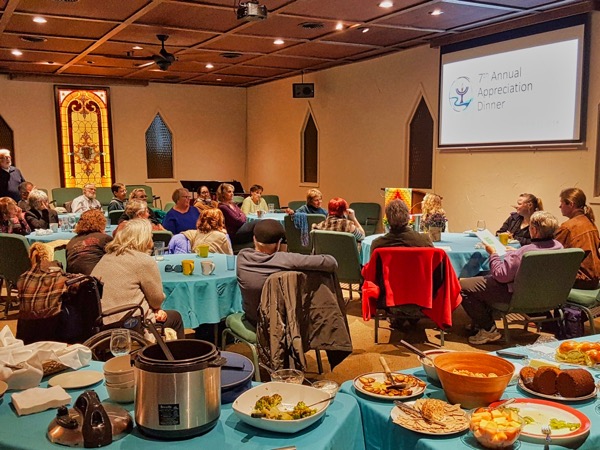 Living our lives with integrity, respectful of all people and committed to always exploring our individual paths of knowledge, service and spiritual growth is what we are doing. It happens in surprising ways – a sermon, a discussion, a potluck, an outreach project or a protest and sitting in stillness with a chapel full of kindred spirits. It can be hard to fathom how beautifully embracing a pluralistic view of life can bring such joy.
Connect With Us
Get Involved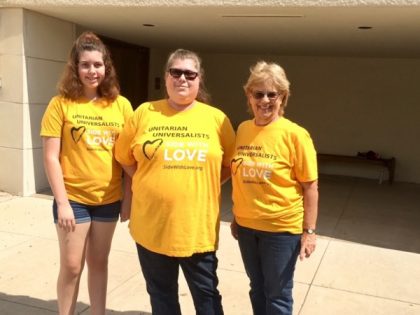 Once you visit, you may wish to become a bit more involved. It is a wonderful way to get to know people and to learn more about how a lay-led congregation manages itself.
Even though our doors are currently closed we are quite active. We run many of our gatherings using Zoom (see the Events section above to see what's coming up). We are also streaming our Sunday services to YouTube and Facebook. See the links above.
Get Involved