We worship Sundays at 11:15 in the chapel at church and live stream
on Zoom (Meeting ID is 989 0789 7878).   Come join us.
Learn more about us by filling out our visitor card.
This Sunday

PRIDE SUNDAY 2023

"For the good of society…"

Adrian Hinman,
(they, their) guest speaker

"…Transgenderism must be eradicated from public life entirely— the whole preposterous ideology, at every level" These words were spoken in March of this year , highlighting a terrifying trend of … read more.
The 8Th Principle with Paula Cole Jones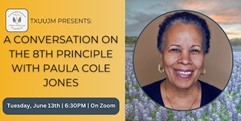 Let's explore the 8TH Principle with guest Paula Cole Jones, how it fits with Article II, and gain crucial insights before General Assembly!
Texas UU Justice Ministry (TxUUJM) is sponsoring the event.
Tuesday, June 13, 6:30-8:30pm CDT FREE?
TxUUJM is using an outside app called
Eventbrite
and if you would like to make a donation to support the work of TxUUJM the option will be offered.
Fore details about this event and to reserve your spot,  click
HERE.
Did You Know?

Church Calendar
-----------------
-----------------
-----------------
-----------------
-----------------
-----------------
Revising the 1980's Principles and Purposes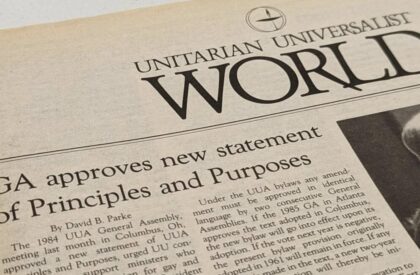 Reflections on the 1980s Article II Revision—and Why it's Time to Revise Again By Elaine McArdle 'This is participatory theology. It is inclusive and alive. I am hopeful that we will, together, forge a new statement for these times.'
Read the article
HERE
.
Connect With Us
We Cannot Normalize Authoritarianism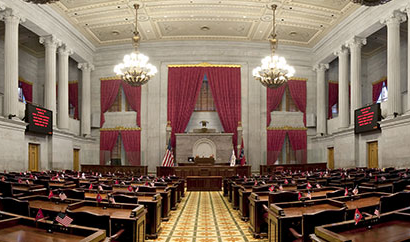 UUA President Rev. Susan Frederick-Gray responds to the recent vote of the TN House of Representatives to expel State Representatives Justin Jones and Justin Pearson because of their actions supporting gun safety advocates.
Read the article
HERE
.
Our Seven Principles