For now we are a Virtual Congregation. Fill out our visitor card if you would like more information.
Join Us Sunday @ 11:15 on YouTube and Facebook.
This Sunday

Building a Better World Might Take Some Work

The Morning Program (will appear here next Saturday afternoonn/evening)

Sneak Peek: https://www.youtube.com/watch?v=U_M1itnuLNk

We all have to be part of dismantling white supremacy; those of us who enjoy power and privilege need to use it for good.

Daniel Polk is … read more.
Highlighted Events
Re-Imagining Church: What's Behind the Curtain?

02/28/21,12:00 pm - 1:30 pm

A Special Zoom event for all!

Sunday, February 28, 2012 – via Zoom starting immediately following the morning assembly (no Online Coffee Hour!) Zoom into the conversation – enter the Zoom meeting ID 933 8502 2882

Members, friends, newcomers – all are warmly invited to join a conversation exploring various ways we might re-imagine church as we look forward to returning to the building.  How to blend online worship with in-house worship? What new things might we envision.  Come brainstorm with us.
Did You Know?
This Day in Unitarian Universalist History February 26

1608 – George Otinovius, a Socinian who was imprisoned for writing Book of Extracts from the Scriptures and the Church Fathers, died in prison. He was headmaster of the Socinian School in Rakow. With his older brother, Erasmus Otvinovius, he also wrote Unitarian tracts.The post February 26 first appeared on…

Read more »

Source:

Harvard Square Library

|

Published:

February 26, 2021 - 4:43 am
We are Unitarian Universalists.
We are people from all walks of life who share a common understanding that we do not all have to think alike. The questions sometimes are more important than the answers, from religious beliefs to political persuasions, whom we love, to what we eat, it all is equally respected. We also are the only religiously liberal community anywhere in Texoma and draw from a dozen or more small towns in Southern Oklahoma and Northern Texas.
Video Copyright 
Unitarian Universalist Association
About Us
What We Are Doing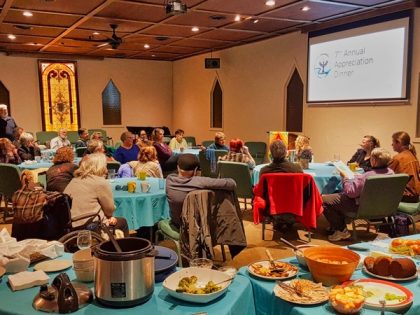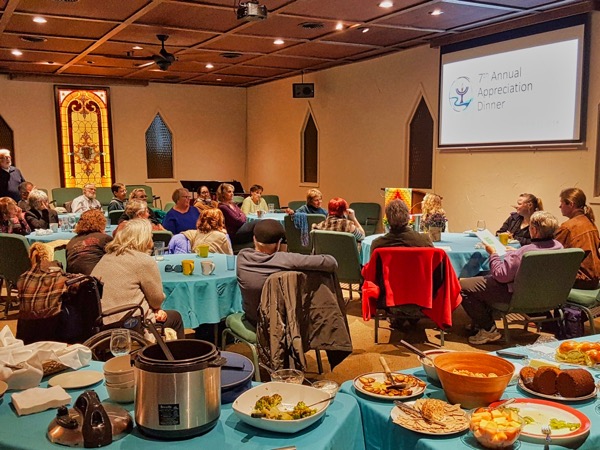 Living our lives with integrity, respectful of all people and committed to always exploring our individual paths of knowledge, service and spiritual growth is what we are doing. It happens in surprising ways – a sermon, a discussion, a potluck, an outreach project or a protest and sitting in stillness with a chapel full of kindred spirits. It can be hard to fathom how beautifully embracing a pluralistic view of life can bring such joy.
Connect With Us
Get Involved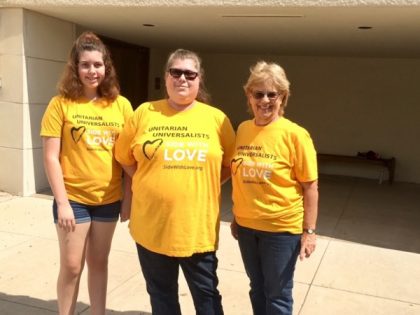 Once you visit, you may wish to become a bit more involved. It is a wonderful way to get to know people and to learn more about how a lay-led congregation manages itself.
Even though our doors are currently closed we are quite active. We run many of our gatherings using Zoom (see the Events section above to see what's coming up). We are also streaming our Sunday services to YouTube and Facebook. See the links above.
Get Involved