DOWNLOAD the morning program:  https://redriveruu.org/wp-content/uploads/2020/12/TMP-12-27-DMS-study-CORRECTED.pdf
Join us online Sunday @ 11:15 on our YouTube channel or our Facebook Page
Online Coffee Hour:  Join is via Zoom, starting immediately following the Morning Assembly here
Sneak Peek: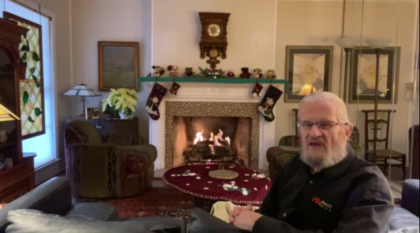 A Time to Share
The Entire Congregation!

Our annual sharing Sunday is time for everyone to bring a 3-5 minute reading you feel the rest of us would enjoy hearing.  A poem, a joke, a story, or even a song if you wish.  We need one another and being a virtual congregation, for now, makes it nearly impossible to "bring a reading to share" as we have for many years.
Here's our virtual approach:  1) Find what you want to share.  2) Read the details on the next page how the Worship Team will record what you want to share.  3) Schedule your time with Dan Althoff.  4) Read from your home and then join us on Sunday to listen to what other have shared.
How to record what you want to share on December 27:
Deadline to submit a video is MONDAY, DECEMBER 21 – 4 pm.  Make your video using your cell phone – hold it or set it horizontally, NOT VERTICALLY.  Time limit is no more than 5 minutes.  Contact Marla or Doug for help uploading your video if you don't know how.  (IF you use gmail, you can upload it to your google one drive and email the link to rruuworship@gmail.com.