"The UU Get Out the Vote National Worship Assembly" 
THE MORNING PROGRAM: TMP - 10-11-DMS-study

the Rev. Dr. Susan Frederick-Grey, UUA President and other UU leaders, speaking
In this midst of global pandemic, rising authoritarianism, and uprising, lives hang in the balance and the future of democracy is on the line. In response, Unitarian Universalists are answering the call of our faith, building powerful partnerships to mobilize our communities to #VoteLove and #DefeatHate in the 2020 elections. Join UUA President Susan Frederick-Gray, the UU the Vote team, and a lineup of powerful, prophetic UU voices as we explore the intersections of faith, justice, and democracy in this collective virtual service.
Sneak Peak: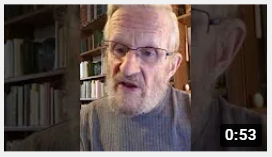 About UU Get Out The Vote:
Faith. Love. Action. Together.  #VoteLove  #DefeatHAte
UU the Vote is a non-partisan faith initiative, in partnership with broader justice movements, to engage our neighbors, educate our communities, mobilize voters, and rally around key ballot initiatives.  You can HELP US reach 1 million by Election Day.  Thousands of UUs have joined the effort to UU the Vote – with more than 450 congregational teams across the country – showing up to phone banks, joining our organizing school, and using electoral strategies to hold our elewcted leaders accountable.  Check out the current issue of Red River Ramblings for details how you, regardless of your faith tradition, can join phone banks during October.