January 10, 2021: "Another Fine Apocalypse"   the Rev. Dr. M. Christine Tata, speaking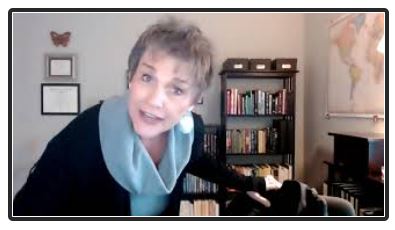 69 second promo about Sunday's discourse
https://www.youtube.com/watch?v=rjPZlrEwikY
Well, here's another fine apocalypse we've gotten into! An "apocalypse," from the Greek apokálypsis, just means disclosure and revelation, as when the events of 2020 "revealed" how our society was built on toxic racism, violence, and inequality. But here's a twist: apparently this isn't our first apocalypse. Let's just take it one epiphany at a time.
The Rev. Dr. M. Christine Tata
We welcome back to our pulpit the Rev. Dr. Christine Tata who has enjoyed visiting Red River from time to time through the years to preach, lead workshops, and appreciate the growth and sincerity of this congregation. She brings a lifelong interest in religion and spirituality, a variety of academic and professional credentials, and pastoral experience as ordained minister for several progressive congregations. Christine now writes on Medium.com as Rev Dr Sparky, continuing in her mission to inspire courage in the face of absurdity.