THE MORNING PROGRAM: https://redriveruu.org/wp-content/uploads/2021/02/TMP-02-07-DMS-study-.pdf
New Prophets for the Church of the Real World
Here's a glimpse of Christine's thinking: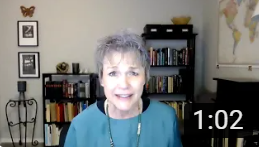 The Morning Program (will appear here on Saturday afternoon/evening)
Since the middle of the twentieth century, this country has struggled to throw off its beginnings as an apartheid state and live up to its promise. The post-World War II generation contributed some prophetic voices—but not enough, and there has been despair. But now, there are new prophets… new poets… new actions being taken by people with a fierce faith, transforming the spiritual and political landscape. Generation Z is putting the real back in real/igion. Tune in next Sunday to be challenged … and glad.