Curious about Sunday?  Watch Christine's Promo video here.
Hard question: Is "truth" even a thing anymore? How about facts? Do we even know what our opinions really are? Join the Rev Dr Christine on September 13 for a special time of spiritual reflection specifically designed to comfort the afflicted and afflict the comfortable. Come away ready to give the world a peace of your mind.
download The Morning Program
TMP - 09-13 DMS-study

Online Coffee Hour:  Join is via Zoom, starting immediately following the Morning Assembly here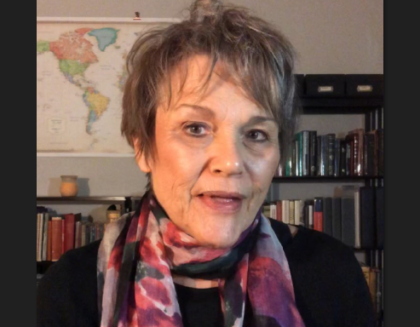 The Rev. Dr. M. Christine Tata
We welcome back to our pulpit the Rev. Dr. Christine Tata who has enjoyed visiting Red River from time to time through the years to preach, lead workshops, and appreciate the growth and sincerity of this congregation. She brings a lifelong interest in religion and spirituality, a variety of academic and professional credentials, and pastoral experience as ordained minister for several progressive congregations. Christine now writes on Medium.com as Rev Dr Sparky, continuing in her mission to inspire courage in the face of absurdity.